Center Grove's Premier Tanning Salon
Endless Summer Distinctive's:
Advanced sunbed equipment, which brings luxury to our business.
Our lamps are changed every 600 hours so we can guarantee satisfaction with every use.
Each bed is privately separated in a room personalized for the comfort of our client.
We offer the most cutting edge technology that is carefully compacted into each tanning use.  Every tanning bed we offer is designed to make you feel comfortable with a fan to cool you off while you're relaxing.
Our beds offer a soft headrest and some beds are equipped with high-powered facial tanners for a natural tint to make your tan impressively even.
Each bed also has a radio and an iPod cord to design your own tunes while you take time to yourself.
Our shelves are stocked with the most high-end lotions, each leaving your skin feeling quenched and rejuvenated. Each one of our friendly knowledgeable staff, are very confident that we can assure our clients into achieving the highest level of results.
Our well-trained staff knows the secrets into giving you the perfect combination into the skin care that is needed for shocking results while using our high-quality beds.
We look at our clients as our extended family. We want you to meet your maximum tanning goal while visiting our salon and we will go the extra mile to get you there by providing information that is custom for you.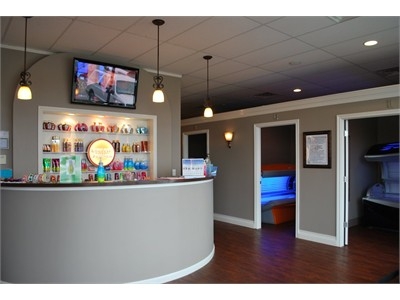 Hours of Operation:
Monday-Saturday: 8am-10pm
Sunday: 10am-6pm
Contact Us At: (317)-535-7020 OR info@myendlesssummertan.com
We are located at the corner of Stones Crossing and 135 next to Great Clips and Subway.