Tanning isn't just about achieving that beautiful bronze color — it's also about taking great care of your skin. Indoor tanning intensifiers, bronzers and tan extenders enhance your tanning capability while also providing extra care to your skin via intense moisturizers and skin conditioners.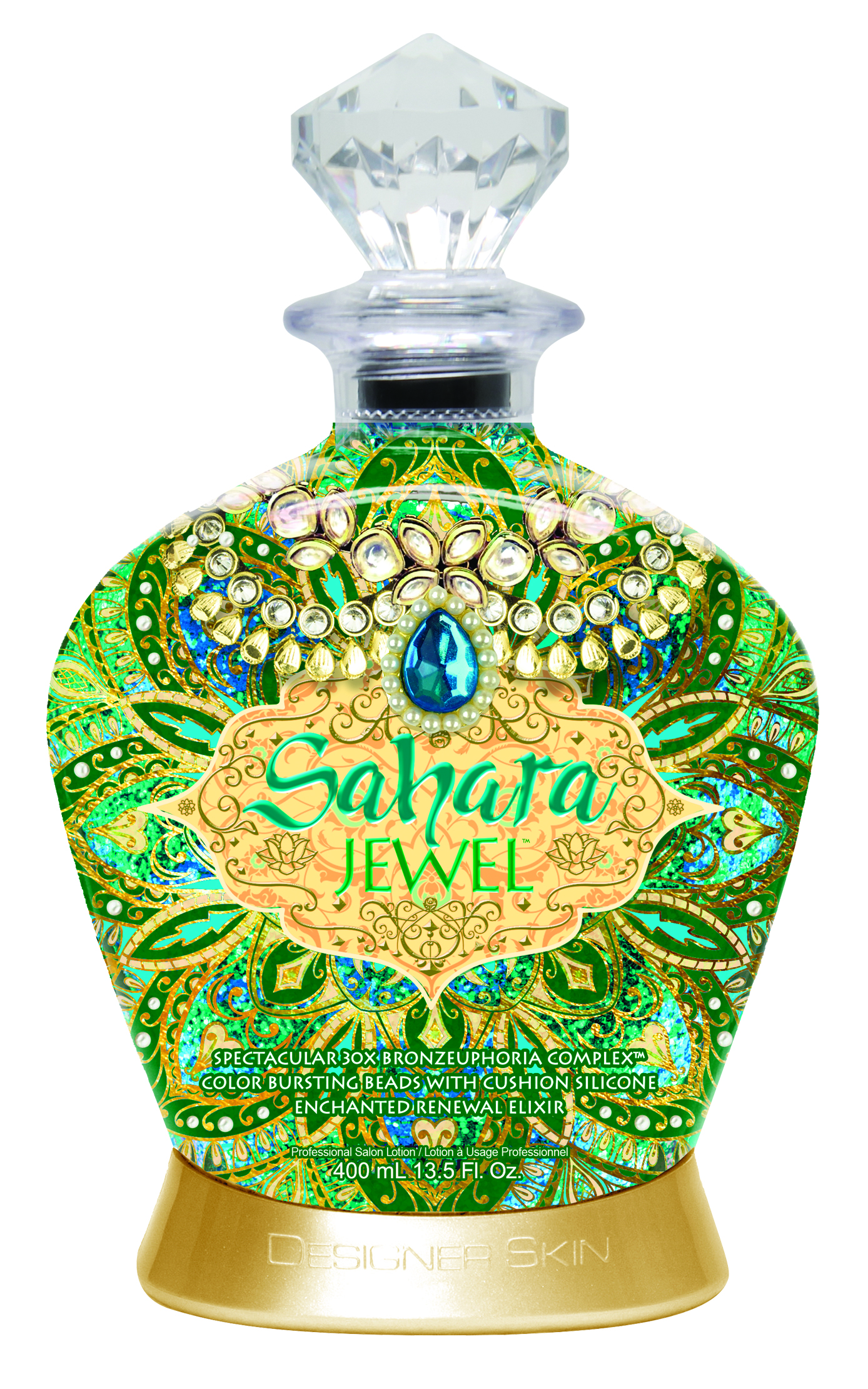 Sahara Jewel
If you had three wishes, would a beautiful bronze be on the list? Are you longing for a transforming, gorgeous glow? Your wish is our command! Prepare to take a magical ride to a new state of glowing perfection with the 30X Bronzeuphoria Complex™. Discover a whole new brilliance with Color Bursting Beads for instant, ravishing dark color, while Cushion Silicone drapes skin in a feeling of pure extravagance. Enriched with splendor and mystique, the magic within is waiting to be released!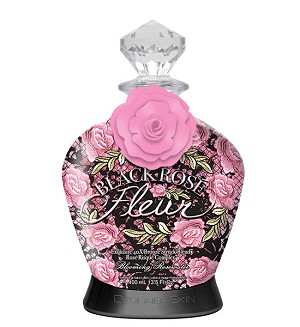 Black Rose Fleur
Stop and smell the Rosé! Take in the intoxicating allure of this luxurious tanning potion and prepare to bloom with dark radiance. Created with a captivating bouquet of bronzers, the 40X Bronze Struck Blend™ and Rose Risqué Complex™ will leave you with a prismatic glow. Let yourself be enveloped in a bed of roses as Blooming Rosewater and Mega Magical Silicone work to drape skin in pure extravagance. It's time to live in luxury so bring on the bubbly… say bonjour to Black Rosé Fleur!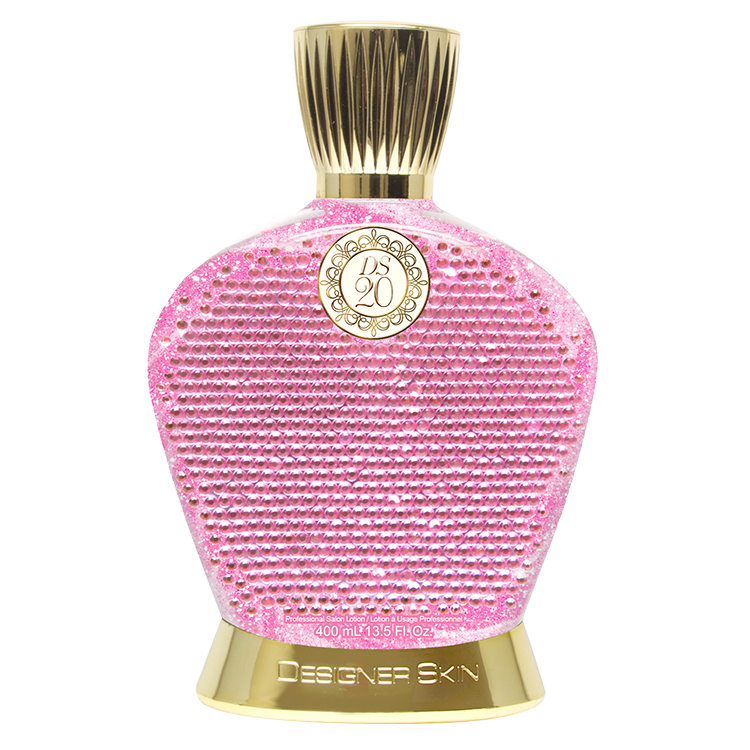 DS 20th Anniversary
Get ready to throw sass around like confetti and celebrate 20 fabulous years of Designer Skin. No bash is complete without a dazzling bronze, so we're blowing out the candles with this 20X Birthday Bronzer and Color Wish Complex. Put on your party dress and look your birthday best with Timeless Allure Concentrate… for a look worth celebrating. It's time to drink champagne, dance on tables and cheers to 20 years of bronze perfection!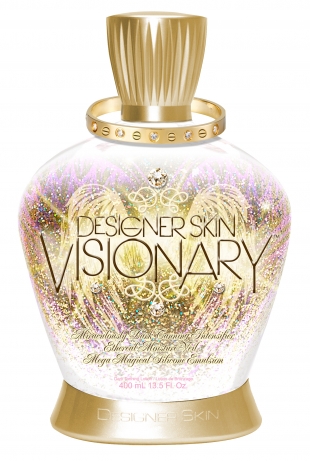 Visionary
Greatness needs more than a dream, it takes a vision. Capture the light and reach beyond every expectation with Designer Skin Visionary. Let this golden tanning blend of Tyrosine and a potent Peptide take you to the next level of bronze Nirvana. Evoke exceptional beauty as the Ethereal Moisture Veil swathes the skin with the appearance of immortality. Wrapped in a velvety cloak of our exclusive Mega Magical Silicone, it's time to seek the glow you deserve.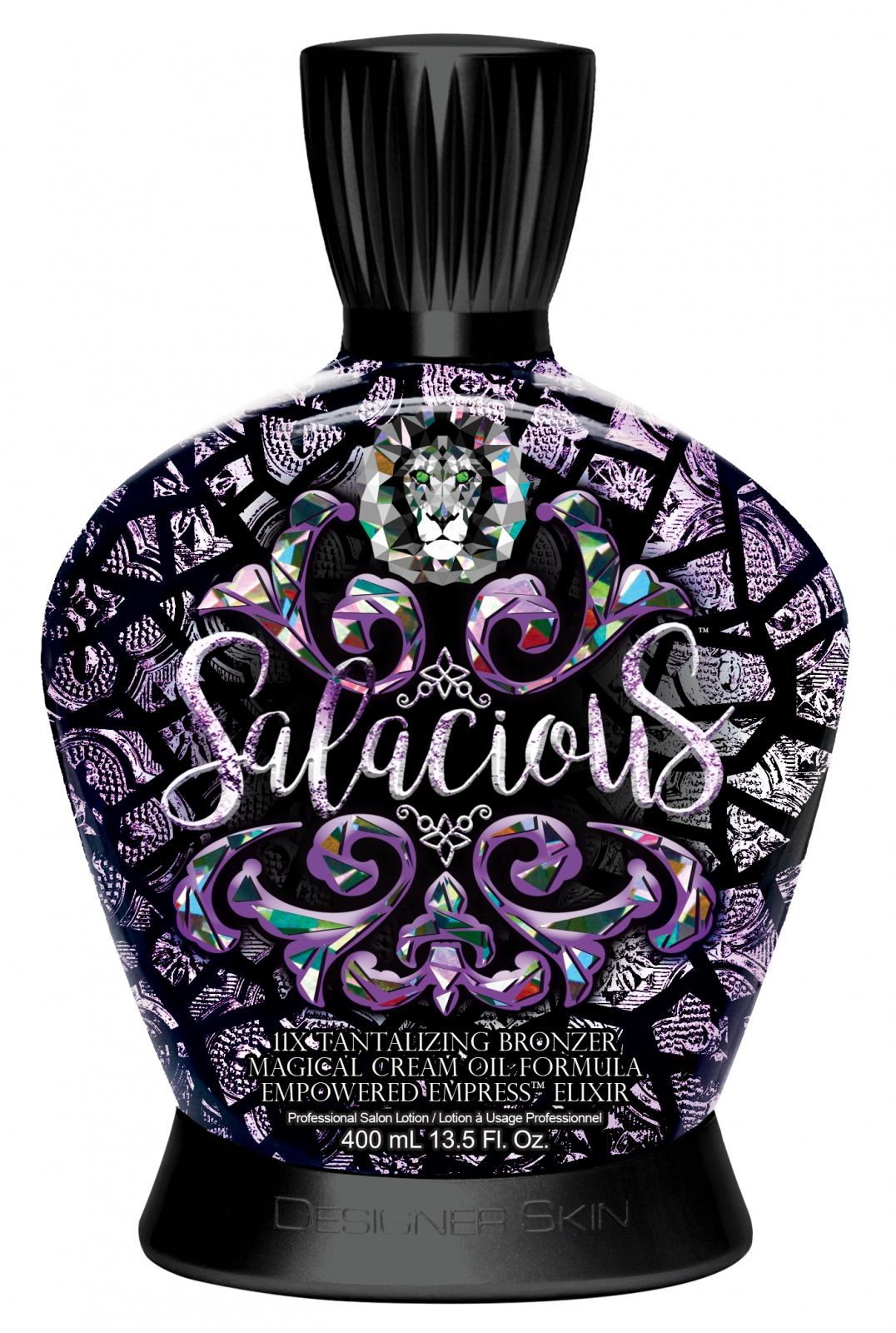 Salacious
The rumors are true… you're the fiercest of them all! With ferocity as royal as yours, you need a regal glow to match. Legacy can be yours with this 11X Bronzer, for dark color so scandalous it's only fit for the superior. Release your inner ruler and demand unrivalled results with this magical Cream Oil Formula that will immerse skin in temptation. The gossip may be Salacious – but so is your glow. So straighten your crown and reign on!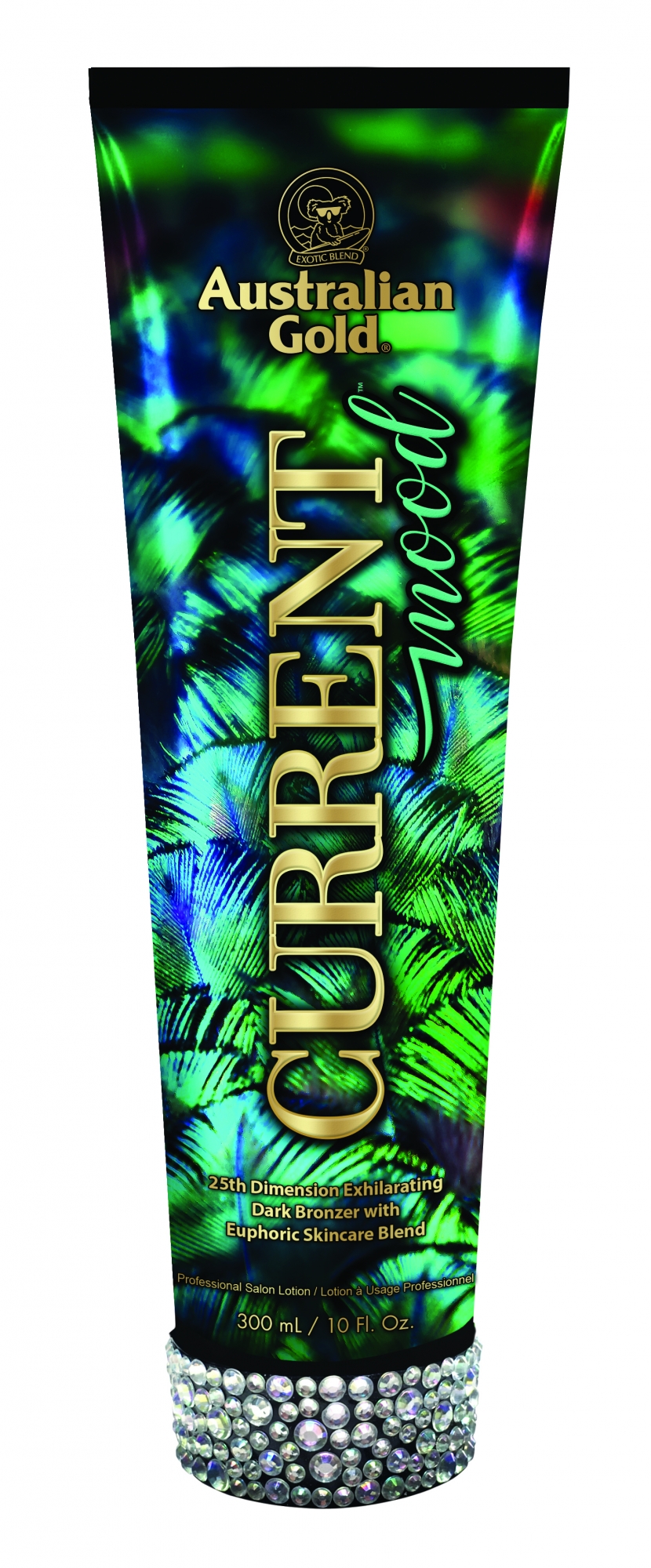 Current Mood
Relax, unwind and uplift your Current Mood™ with each use of this 25th Dimension Exhilarating Dark Bronzer that provides a unique blend of bronzers to ensure intense immediate, darker developed color and longer-lasting gradual results. Dreamy Euphoric Skincare Blend will transport your skin to new levels as it protects and soothes for a more youthful appearance. Deluxe Bio-Active Bronzing Minerals strengthen and soften for touchable,s leet skin, while Flawless Finish leaves skin without shine

JWOWW Stunning
Be worry free and get the tan complexion you've been dreaming of! This Advanced White Bronzer will give you instant dark results with no hassle. A potent dose of Ink-Drink™ Complex will protect tattoos from fading, while the Hemp Seed Oil and Cadfeine help hydrate and tone for smooth, soft skin. Go ahead and show off that dazzling, gorgeous color!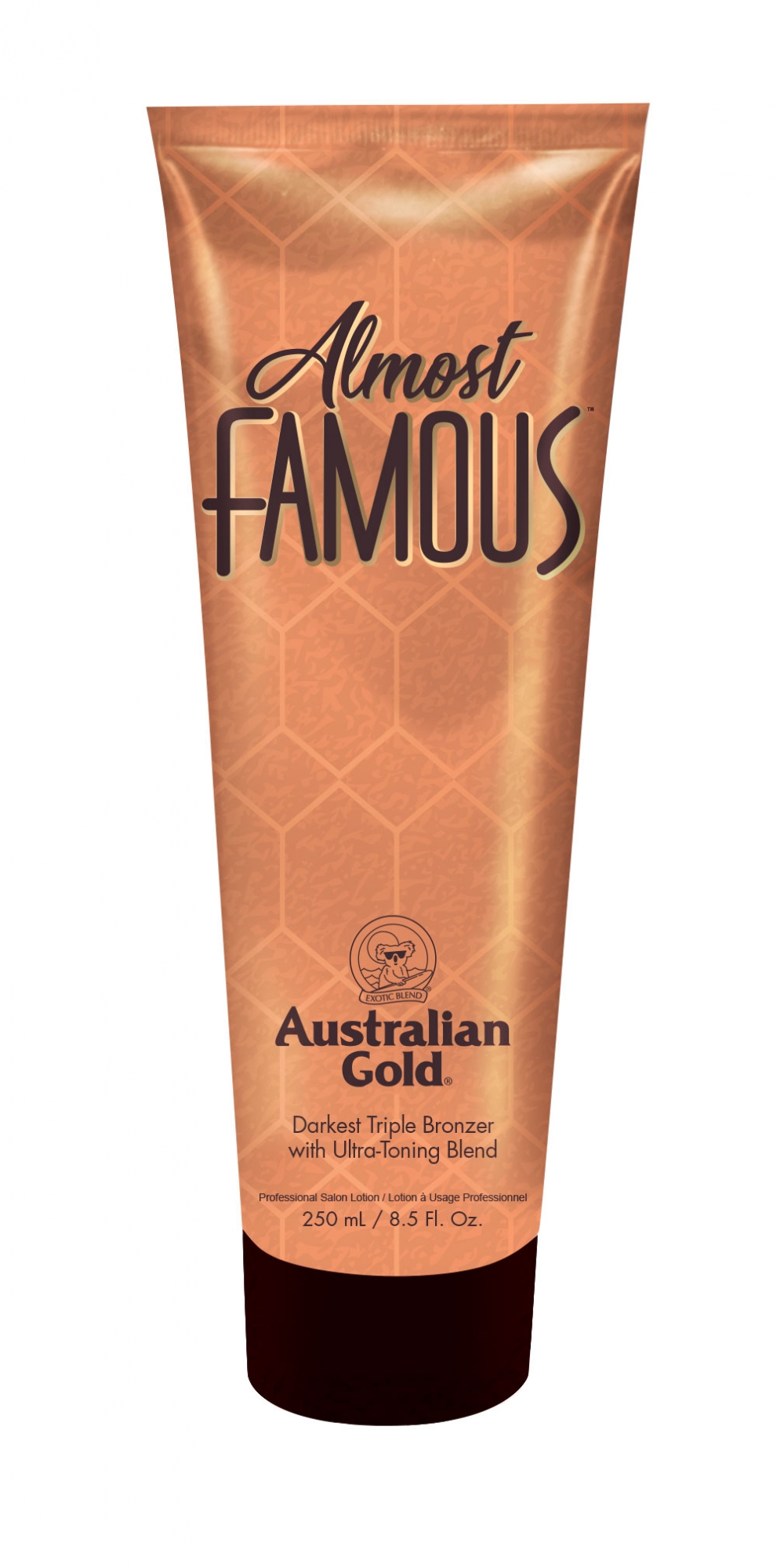 Almost Famous
Get red carpet ready with this Darkest Triple Bronzer that gives immediate color gratification and deeper, delayed bronzed perfection. All eyes will be on you as the Ultra-Toning Blend helps tone for a stunning and vibrant silhouette, while the Conditioning Complex guards against free radicals revealing a youthful complexion. Essential Moisturizers ensure that dark color lasts well into the after-party by sealing in moisture for undeniably soft skin.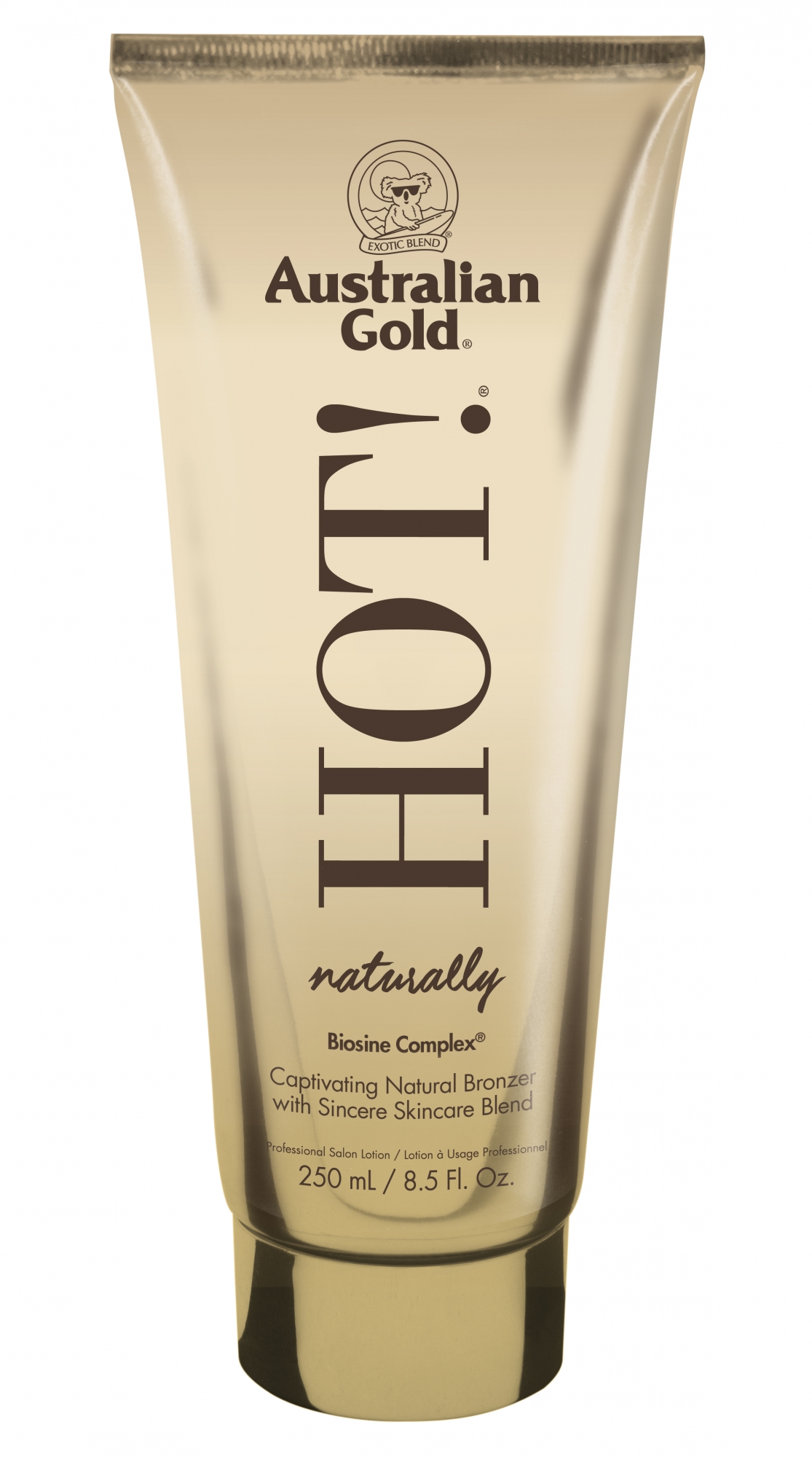 Naturally Hot
Get consistent and genuine, natural color with just one session! This decadent formula utilizes our unique Aloe-Base that deeply conditions and moisturizes for touchable, soft skin and prolonged color. Captivating Natural Bronzers provide instant, streak-free bronze gratification while Sincere Skincare Blend provides necessary nutirients to ensure a strong tanning canvas. Upgraded Biosine Complex® softens ans soothes for silky, smooth radiant skin, while FadeDefy™ Technology ensures those hard earned results last days longer.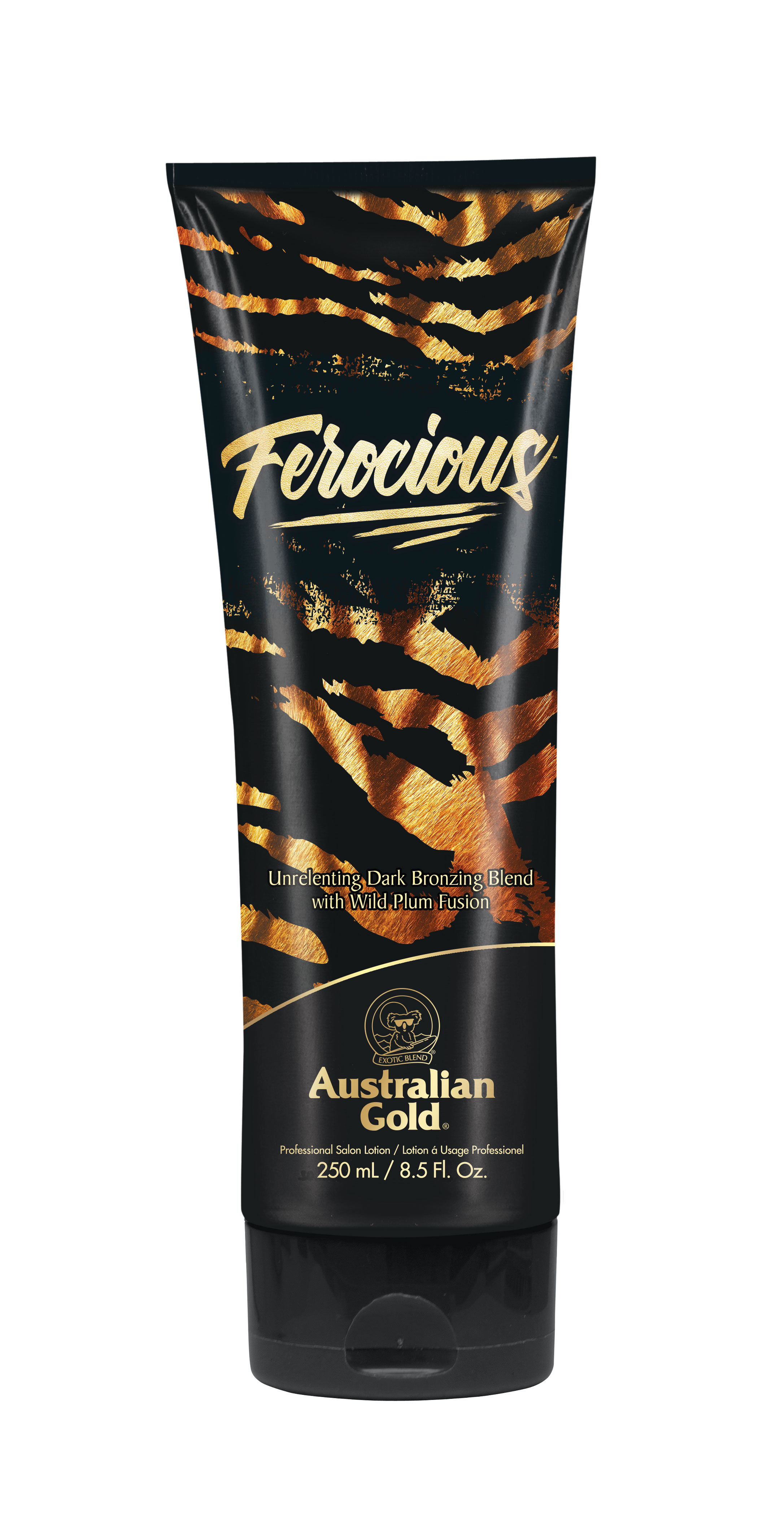 Ferocious
Untamed color is now a thing of the past! Unrelenting Dark Bronzing Blend ensures immediate color results and darker, developed bronzed goodness. Defend your color with the Wild Plum Fusion that harnesses the power of three Australian Plums that provide powerful antioxidants for a fierce, gorgeous complexion. Give tattoos a decadent gulp of hydration with ColorGuard™ Plus Tattoo Technology to provide vibrancy to all your beautiful works of art! Top it all off with Purrfection Finish Primer to leave skin free of imperfections for an overall alluring appearance.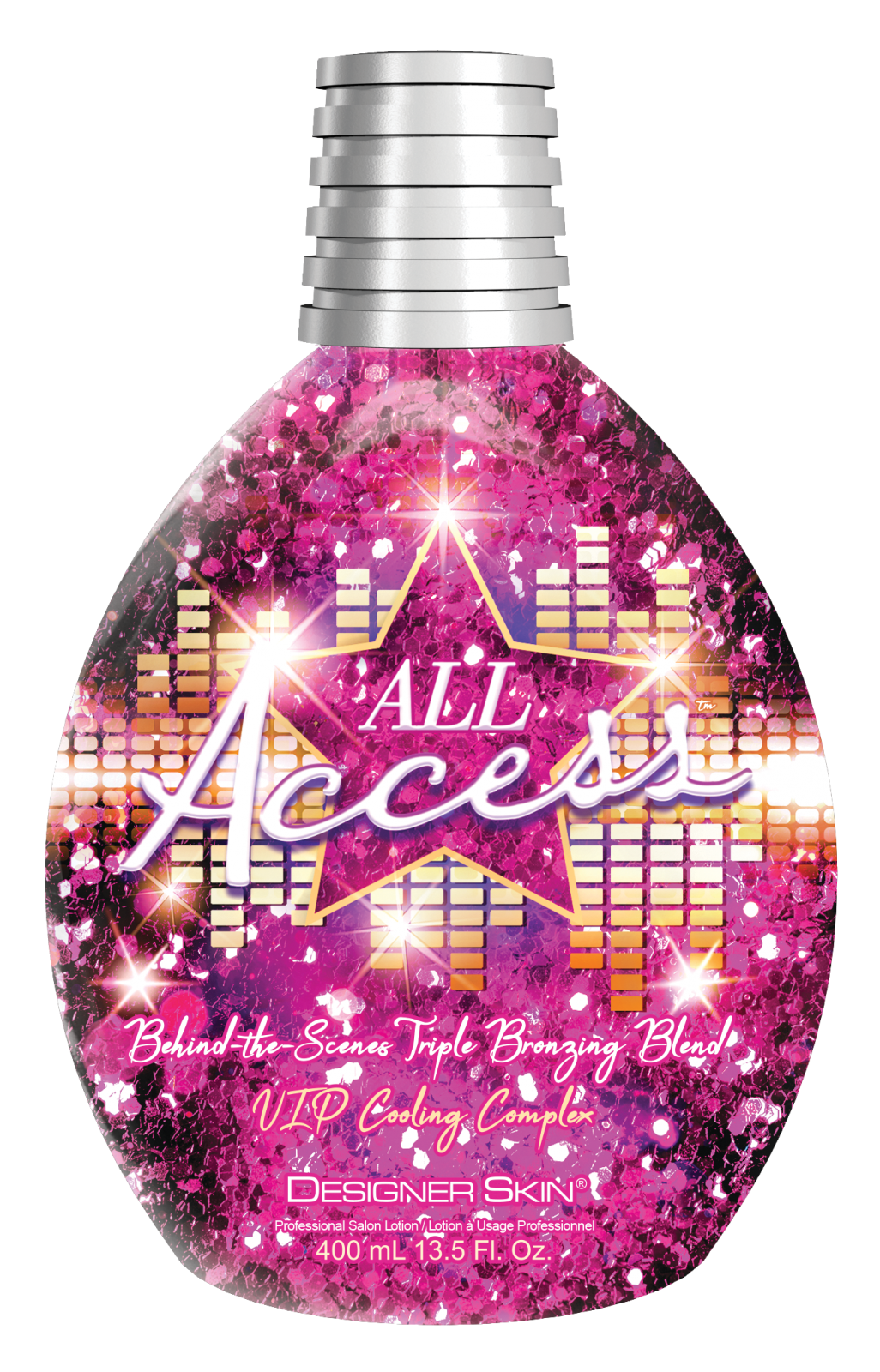 All Access
The world is your runway. You already strut your stuff daily, now get the insider secrets and flaunt your gorgeous even more! We have your backstage pass to glowing results with this Triple Bronzing Blend that will leave you runway ready. Beat the fashion show frenzy with the combination of cooling ingredients and vitality minerals to help keep your cool under the bright lights. The true show happens behind the scenes – so go ahead, we're giving you All Access!

Tekton Tingle
Tektōnic Technology® helps renew skin functions for a more youthful look. Achieve personalized, multi-dimensional color with CT 3D™ and BronzeActiv®. Blaze Factor™ delivers Level 14 Hot Action and leaves skin with a dark, crimson hue. Cocoa Extract helps protect skin against free radicals and gives skin a more toned appearance. Enriches skin in moisture and helps diminish fine lines and wrinkles with Vitamin A. CuO2® and TRF™ combine rich ingredients to optimize dark color results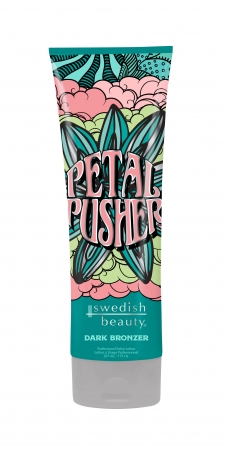 Petal Pusher
Bloom baby, bloom! Grow a happy life and a happy tan with the In Full Bloom Collection from Swedish Beauty®. Let nature nurture your skin with a bouquet of fresh picked ingredients that hydrate and brighten, while a natural bronzing blend allows your color to blossom into magnificence. With love in your heart and flowers in your hair, everything will be coming up roses… so live life In Full Bloom!

Love Boho Positive Vibes Bronzer
You can never have too much happy, so free your soul and your mind with this Positive Vibes Bronzer! Follow your heart and create your own sunshine with a Boho Glow™ blend of bronzers that will give you bold, golden color, plus NEW Color Lover Moisture that will elevate you to bronze nirvana. All good things are wild and free, and you're a boho babe that belongs among the wildflowers. You already glow with happiness, now glow with a golden tan to match!

Love Boho Intensifier
Blame it on your wild heart and untamed soul, but you are one bold beauty boss! Feed your inner karma with this daring tanning intensifier that will leave your skin saturated in color. Featuring powerful peptides that pump up your bronze and minerals that nurture your skin, so you can live free and easy, Love Boho™ style. Run wild retro rocker, because it's the time of the season for gorgeous, golden color!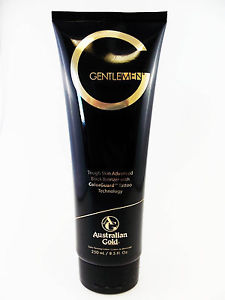 G Gentleman Black Bronzer
Want it all, now you can have it all. Indulge in our unique base of coconut water for a superior, hydrated feel. Natural bronzers and DHA combine for immediate dark results and delayed, developed color. CellActive® Complex is specially designed for male skin and provides extreme hydration for longer-lasting deep color. ColorGuard™ Tattoo Technology helps prevent tattoos from fading with its unique moisture mixture. Exclusive Skin Repair Blend improves the appearance of rough skin. Be confident, be sexy, be a G man.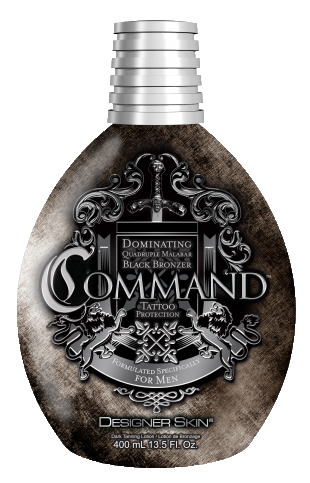 Command
Empower your tan with this Dominating Quadruple Bronzer that delivers superior dark color that cannot be contended. Want to protect your ink? Rest easy as your tattoos are shielded and protected to keep your colors strong. Stop battling to get what you want, and start receiving results better than the rest.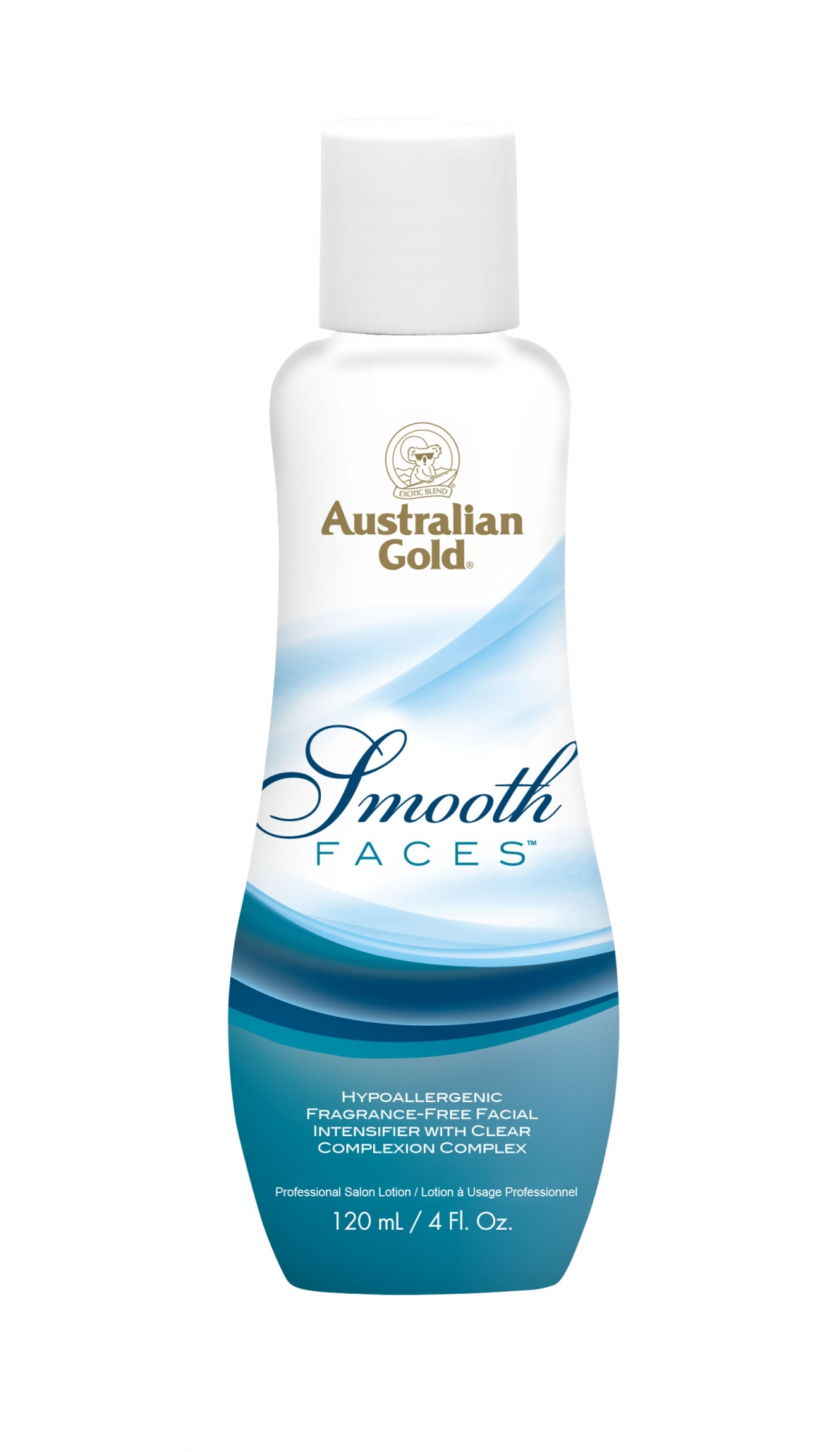 Smooth Faces
Always put your best face forward. This intensifier is uniquely designed for delicate facial skin promoting a uniform golden glow. Clear Complexion Complex soothes and heals for picture perfect skin. Luscious Firming Blend tightens, nourishes and firms skin for a youthful radiance. Shine Control controls oil leaving you with perfectly flawless shine-free skin. Hypoallergenic properties allow even those with the most sensitive skin to have golden Smooth Faces®!

Tingle Drops
Tingle Additive: Formulated to provide the reddening effect of a tingle, but with only a mild warming sensation. Perfect for those who love the flush of tingle color, but hate the feel. Vitamins C and E: Work to fight free radicals to rejuvenate and brighten skin. Moisturizers: Blend of moisturizers featuring Glycerin help balance and hydrate. 95% Naturally Derived and No Added Parabens: For health-conscious tanners. Fragrance Free: For compatibility with any lotion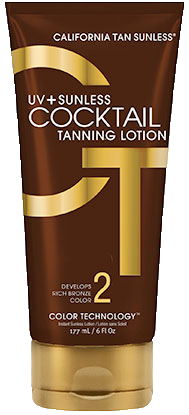 CT UV+Sunless Cocktail
This product was specifically created with "double dippers" in mind. It is silicone free to allow for maximum absorption and the darkest sunless color.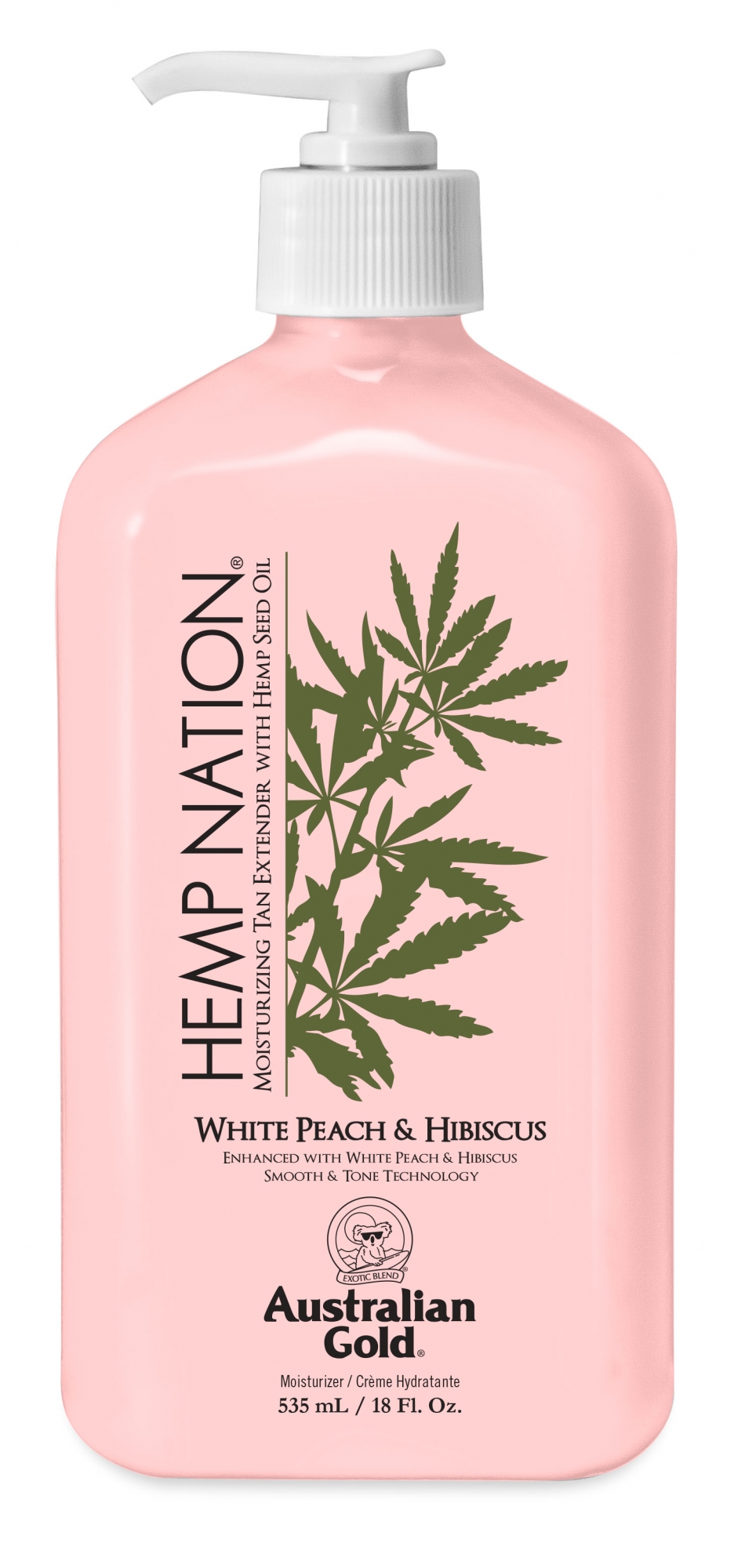 Hemp Nation White Peach & Hibiscus
Enjoy a walk through sun-filled orchards with Hemp Nation® White Peach & Hibiscus. Fruit and floral combine to provide vitamins and minerals that revitalize and rejuvenate for a glowing complexion, while the Smooth & Tone Technology energizes leaving skin smooth, dewy and touchably soft. Luxurious Hydrating Complex replenishes dry skin, while advanced Age Defying Blend works to guard against the signs of aging and provides a natural radiance.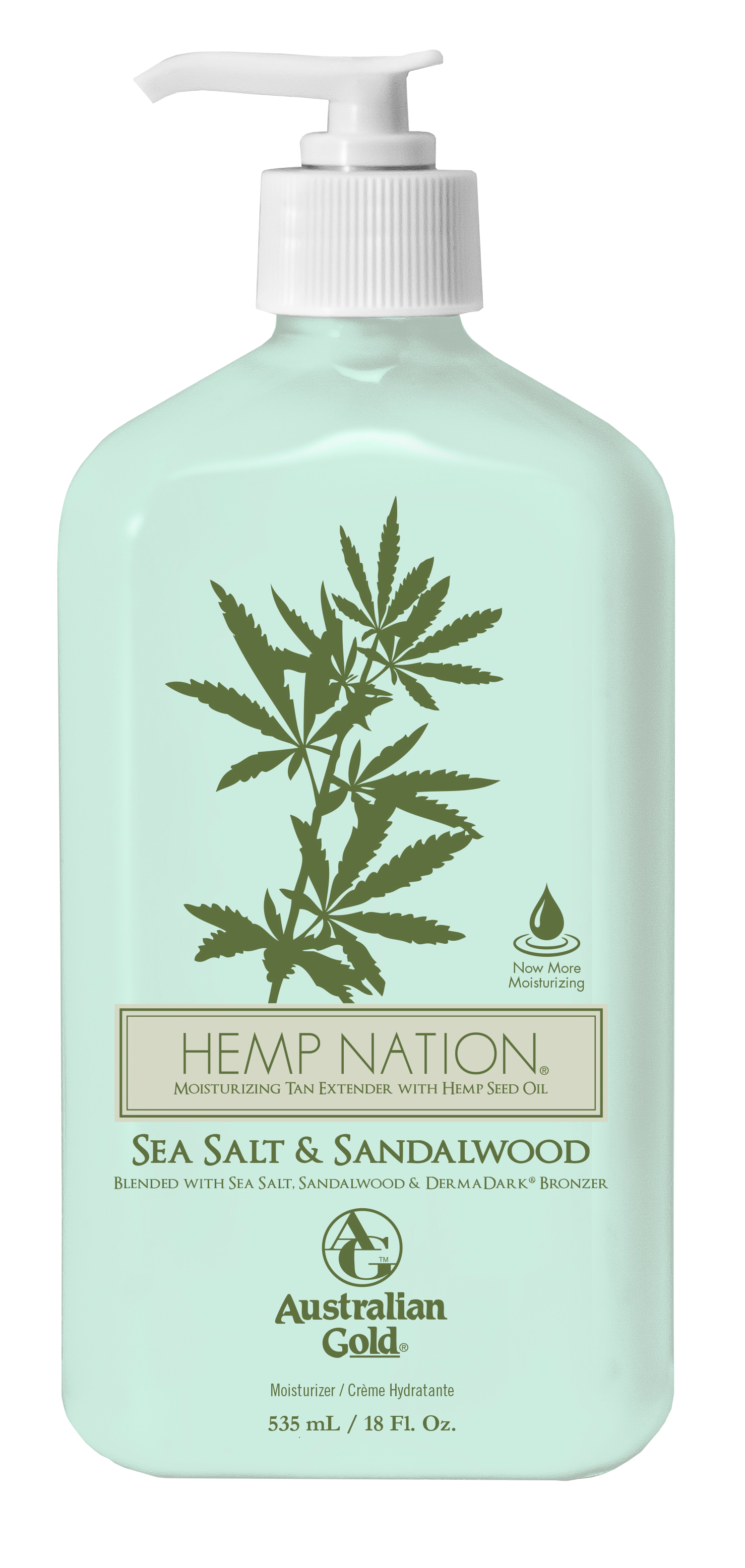 Hemp Nation Sea Salt & Sandalwood
Keep your summer memories and that gorgeous color all year round! Refresh and relax with this Summer by the Sea Blend that hydrates and tones for a smooth, glowing complexion. Summer lives on with DermaDark® Bronzer, a unique color enhancer, which continues to build gradual color with daily use.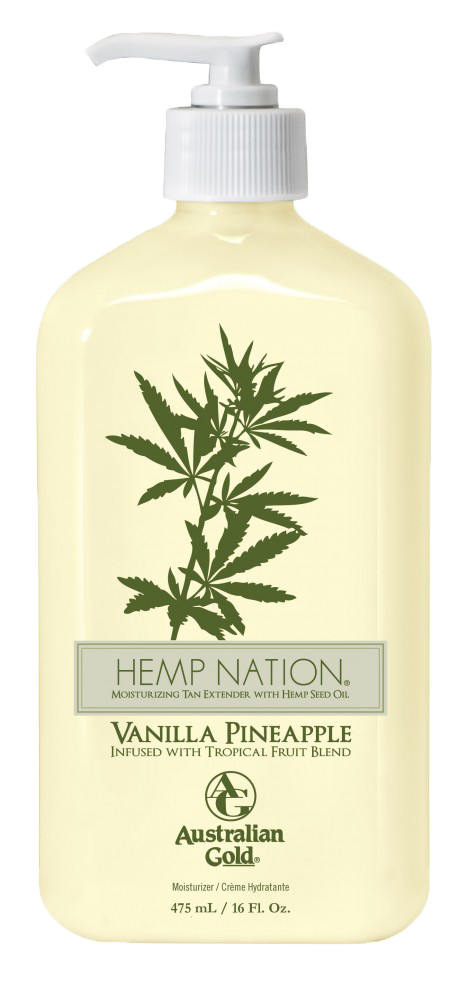 Hemp Nation Vanilla Pineapple
Take your skin on a tropical fruit getaway to a lavishly hydrated paradise. Decadent Vanilla Pineapple Tropical Fruit Blend deeply nourishes and revitalizes for a silky, luxurious perfect tanning canvas. Pure Hemp Seed Oil replenishes thirsty skin with essential fatty and amino acids for silky, smooth, touchable skin.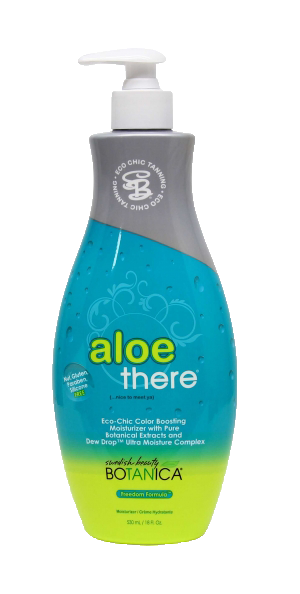 Aloe There
You look familiar. Have we met before? This superior formula is now even richer with a turbo boost of moisturizing power for longer-lasting results. More nutrients, more skincare, more luxurious moisture with NO additives, NO preservatives and NO fillers. Leave your skin softer, smoother and instantly hydrated with the Dew Over of Aloe There®!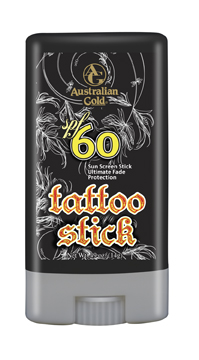 Tattoo Stick
Protect those beautiful works of art with this SPF 50+ Tattoo Stick with Ultimate Fade Protection that helps prevent ink discoloration while providing intense moisture to brighten tattoo colors.