Tanning isn't just about achieving that beautiful bronze color — it's also about taking great care of your skin. Indoor tanning intensifiers, bronzers and tan extenders enhance your tanning capability while also providing extra care to your skin via intense moisturizers and skin conditioners.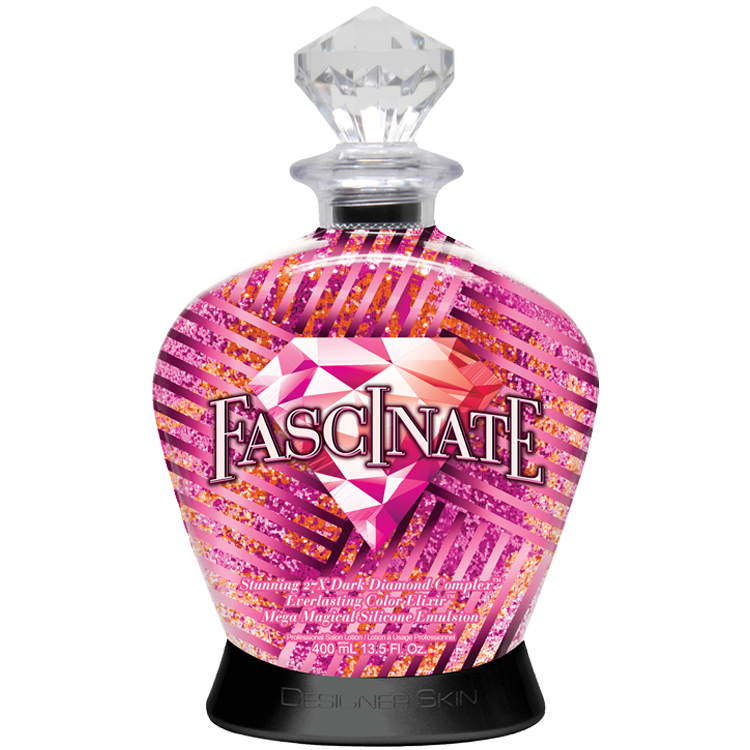 Just like a rare diamond, you outshine all others. Created to enrich even the most captivating radiance, the resonating colors of the Dark Diamond Complex™ will ensure luminous, unforgettable color. A diamond is unbreakable, and your bronze will be too with the Everlasting Color Elixir™ for instant color perfection with a continuous glow.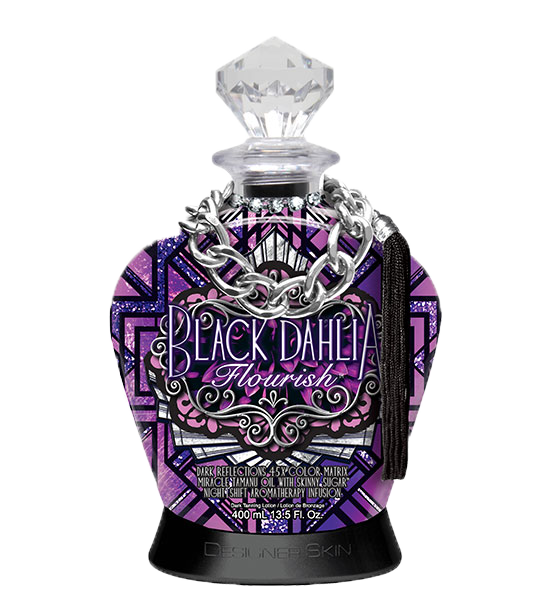 Engulf your senses with this opulent tanning potion, laced with the elements of luxury only Designer Skin can provide. Set to stun, this captivating symphony of 45X bronzers will leave you dripping in dark allure. Miracle Tamanu Oil and Skinny Sugar™ work to provide allusions of perfection, while Night|Shift Aromatherapy Infusion whisks you away to a state of pure decadence. Embellished with mystery and desire, prepare to embody your bronzing fantasies.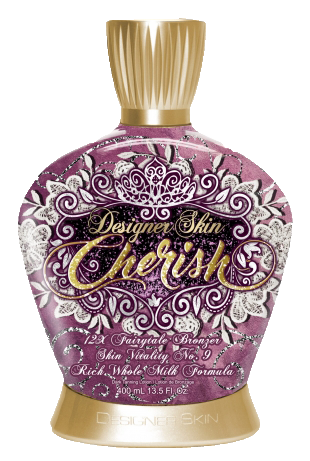 Create your own magic with this 12X Bronzer, featuring dark color that will enchant and charm. Forget the glass slipper and instead indulge in the beauty ritual once reserved for royalty. Inspired by the ancient beauty secret of milk baths, this rich whole milk-base formula will help nourish your skin for a glowing transformation. Your happily ever after awaits… sometimes fairytales do come true!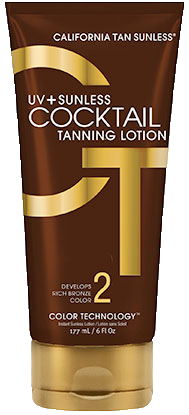 This product was specifically created with "double dippers" in mind. It is silicone free to allow for maximum absorption and the darkest sunless color.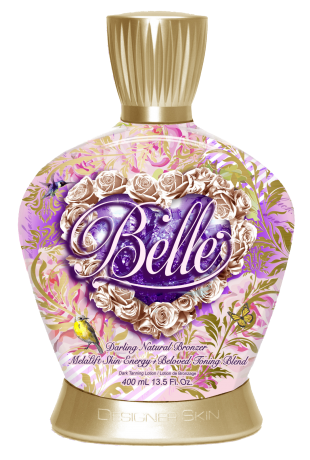 Get the glow to match your charming and privileged lifestyle with this sweet, but not to be messed with natural bronzer made specifically for the fair skinned beauties of the world. Now pull out the pearls and give 'em some sugar, because these bronze boosters will have you debutante ready in no time! We're just like you, only sweeter!

Blame it on your wild heart and untamed soul, but you are one bold beauty boss! Feed your inner karma with this daring tanning intensifier that will leave your skin saturated in color. Featuring powerful peptides that pump up your bronze and minerals that nurture your skin, so you can live free and easy, Love Boho™ style. Run wild retro rocker, because it's the time of the season for gorgeous, golden color!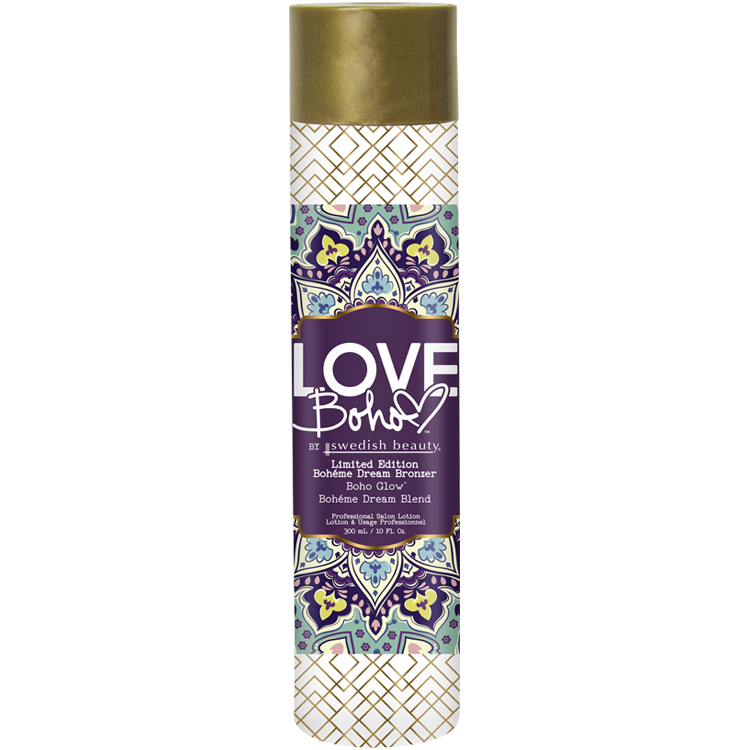 Look up, and get lost in a world of dark, bohemian color with Boho Glow™ bronzers that help you achieve a gleaming tan, while a Playful Papaya blend will have you dancin' in the moonlight in no time. Paint the night sky and let your spirit fly with gilded color that makes your soul shine.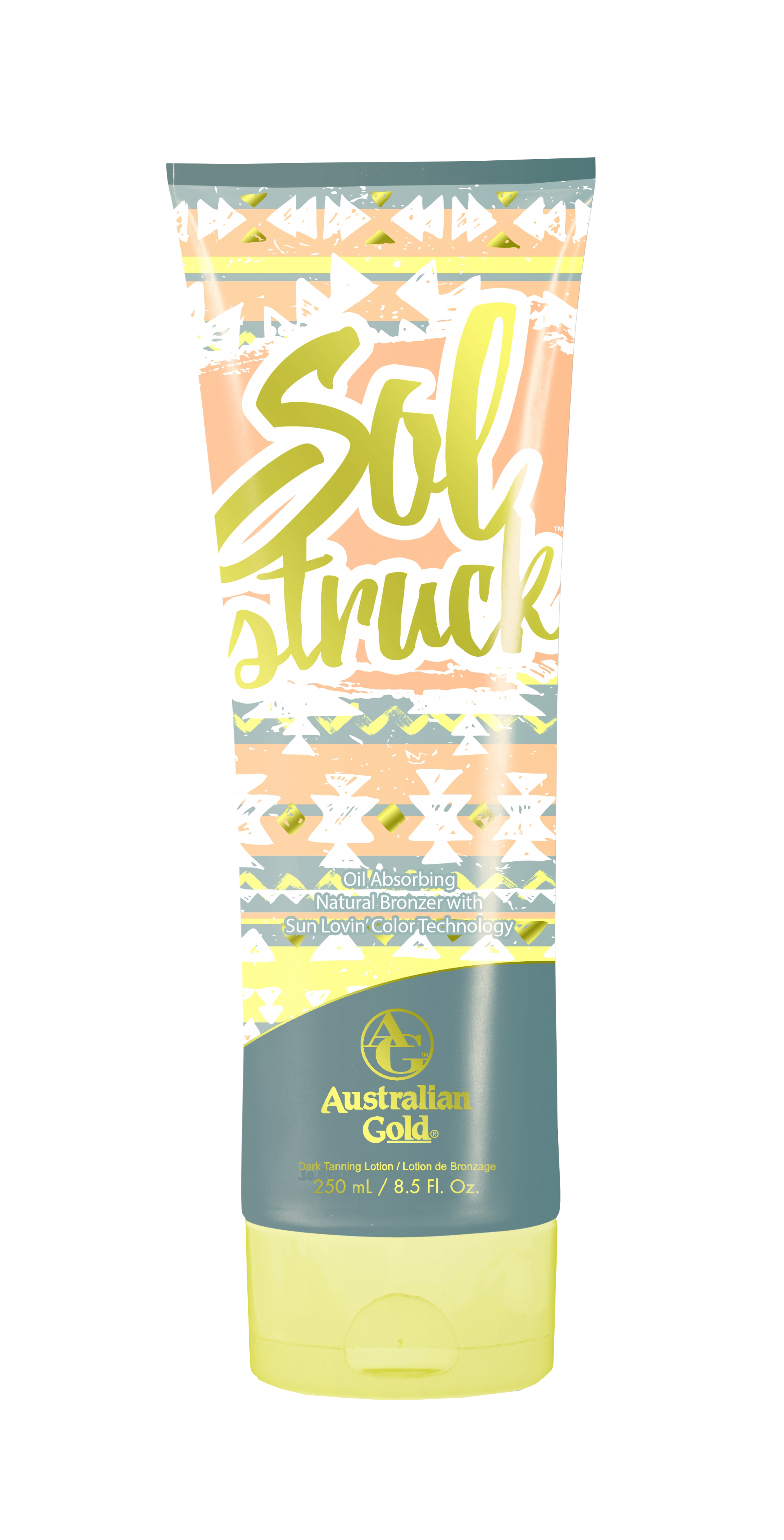 Keep your bronze glow fron sun up to sun down! This Oil Absorbing Formula helps eliminate excess oil from the skin leaving you with a perfect matte, shine-free complexion. Sun Lovin' Color Technology gives instant straight-from-the-beach bronze perfection, while Native Australian Plums from the Outback Fruit Blend help nourish and guard that sunkissed color. Relax as the Vitalize Blend helps to alleviate dry skin and combat stress, leaving skin radiant. Everyone will be Sol Struck™ by your stunning, sun-kissed radiance.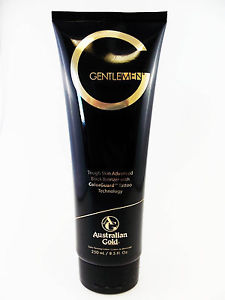 Want it all, now you can have it all. Indulge in our unique base of coconut water for a superior, hydrated feel. Natural bronzers and DHA combine for immediate dark results and delayed, developed color. CellActive® Complex is specially designed for male skin and provides extreme hydration for longer-lasting deep color. ColorGuard™ Tattoo Technology helps prevent tattoos from fading with its unique moisture mixture. Exclusive Skin Repair Blend improves the appearance of rough skin. Be confident, be sexy, be a G man.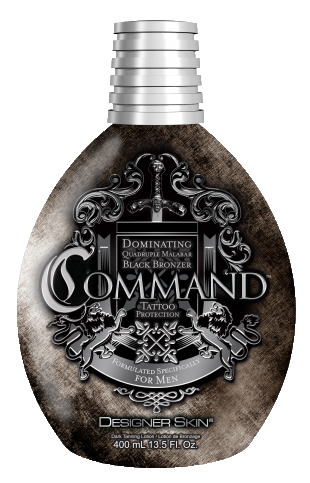 Empower your tan with this Dominating Quadruple Bronzer that delivers superior dark color that cannot be contended. Want to protect your ink? Rest easy as your tattoos are shielded and protected to keep your colors strong. Stop battling to get what you want, and start receiving results better than the rest.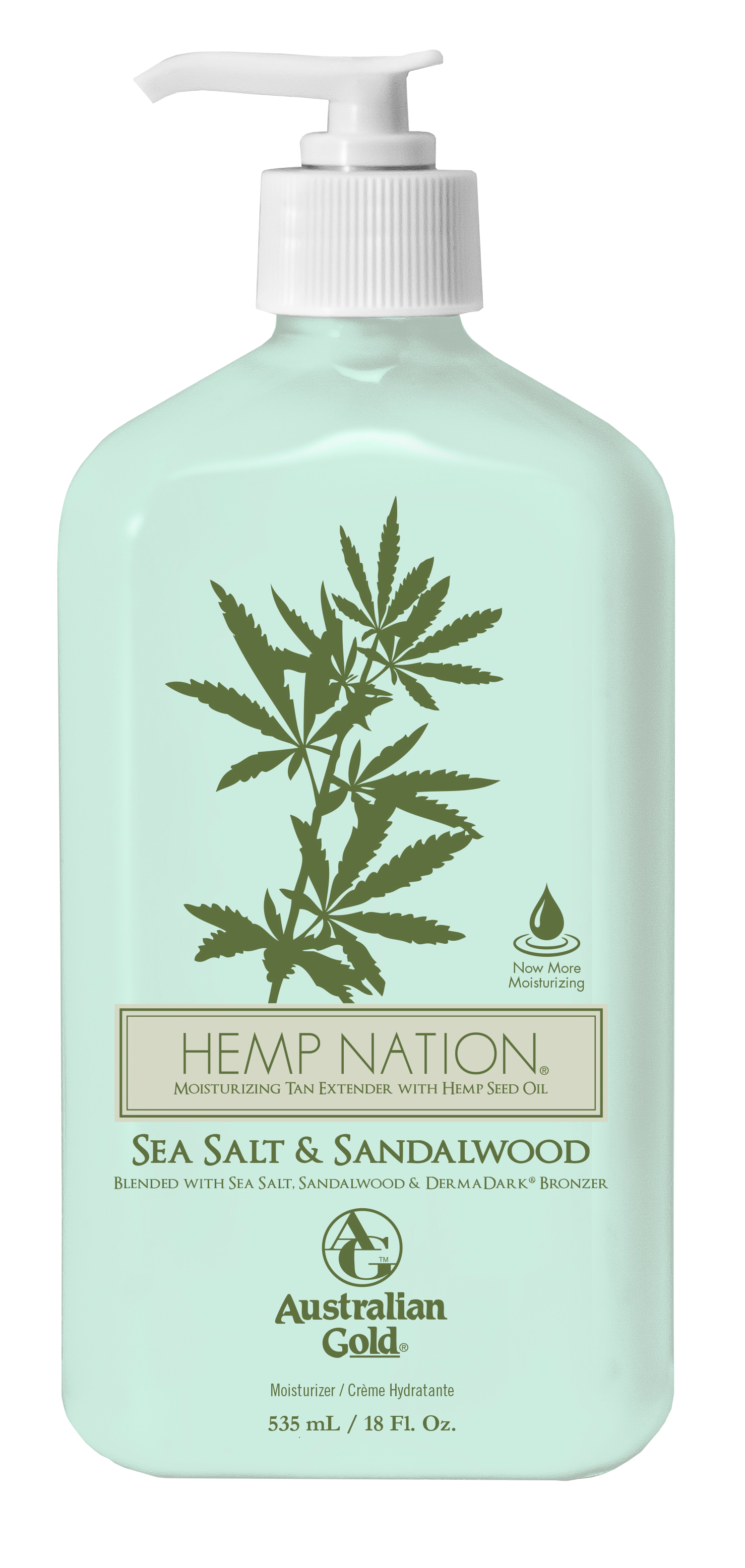 Keep your summer memories and that gorgeous color all year round! Refresh and relax with this Summer by the Sea Blend that hydrates and tones for a smooth, glowing complexion. Summer lives on with DermaDark® Bronzer, a unique color enhancer, which continues to build gradual color with daily use.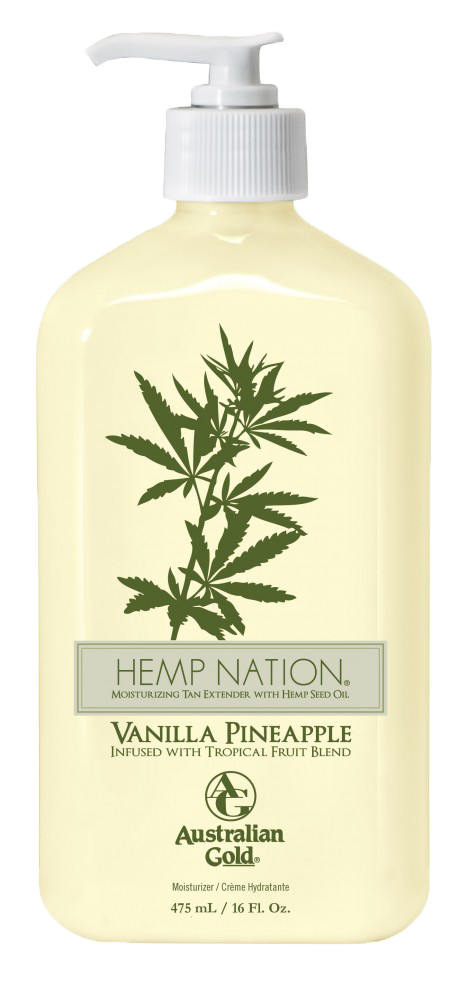 Take your skin on a tropical fruit getaway to a lavishly hydrated paradise. Decadent Vanilla Pineapple Tropical Fruit Blend deeply nourishes and revitalizes for a silky, luxurious perfect tanning canvas. Pure Hemp Seed Oil replenishes thirsty skin with essential fatty and amino acids for silky, smooth, touchable skin.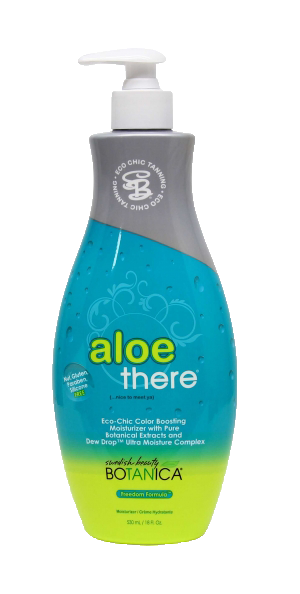 You look familiar. Have we met before? This superior formula is now even richer with a turbo boost of moisturizing power for longer-lasting results. More nutrients, more skincare, more luxurious moisture with NO additives, NO preservatives and NO fillers. Leave your skin softer, smoother and instantly hydrated with the Dew Over of Aloe There®!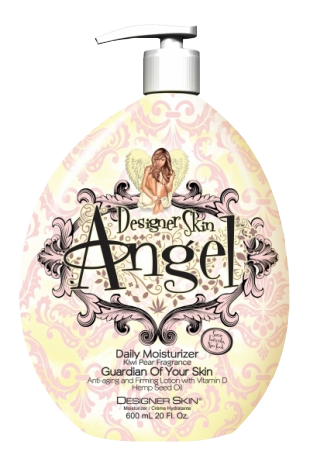 Angel Daily Moisturizer is indeed heaven-sent. Unlike other moisturizers, this Guardian of Your Skin also protects, firms and nourishes your most precious asset… your skin. Potent anti-aging and firming ingredients visibly improve skin's firmness and texture. Hemp Seed Oil provides the ultimate moisturization.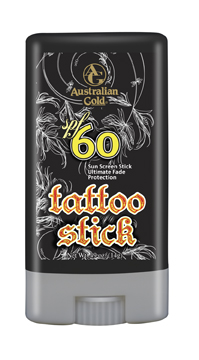 Protect those beautiful works of art with this SPF 50+ Tattoo Stick with Ultimate Fade Protection that helps prevent ink discoloration while providing intense moisture to brighten tattoo colors.